Ask Us for a Quote Today!
It's Easy
You don't need to spend time comparing prices for your entire order. Just give us your bill of materials or existing manufacturer part number, we'll check it for you and make sure you pay the lowest price possible. Our dedicated Quotation Team who can help save you money through a negotiated discount.
We have all the parts you need
With over 600,000 products from over 2,500 global suppliers, we have all the parts you need so you don't have to worry about calling around lots of separate or specialist suppliers.
There's no limit to the number of quotes you can request, so why don't you enjoy up to a minimum of 5% discount on a quote with a minimum price of SGD 900.



Create your own quote now!

For more information or assistance, please contact our sales team.
Phone: +65 6865 3400 Email: orders.sa@rs-components.com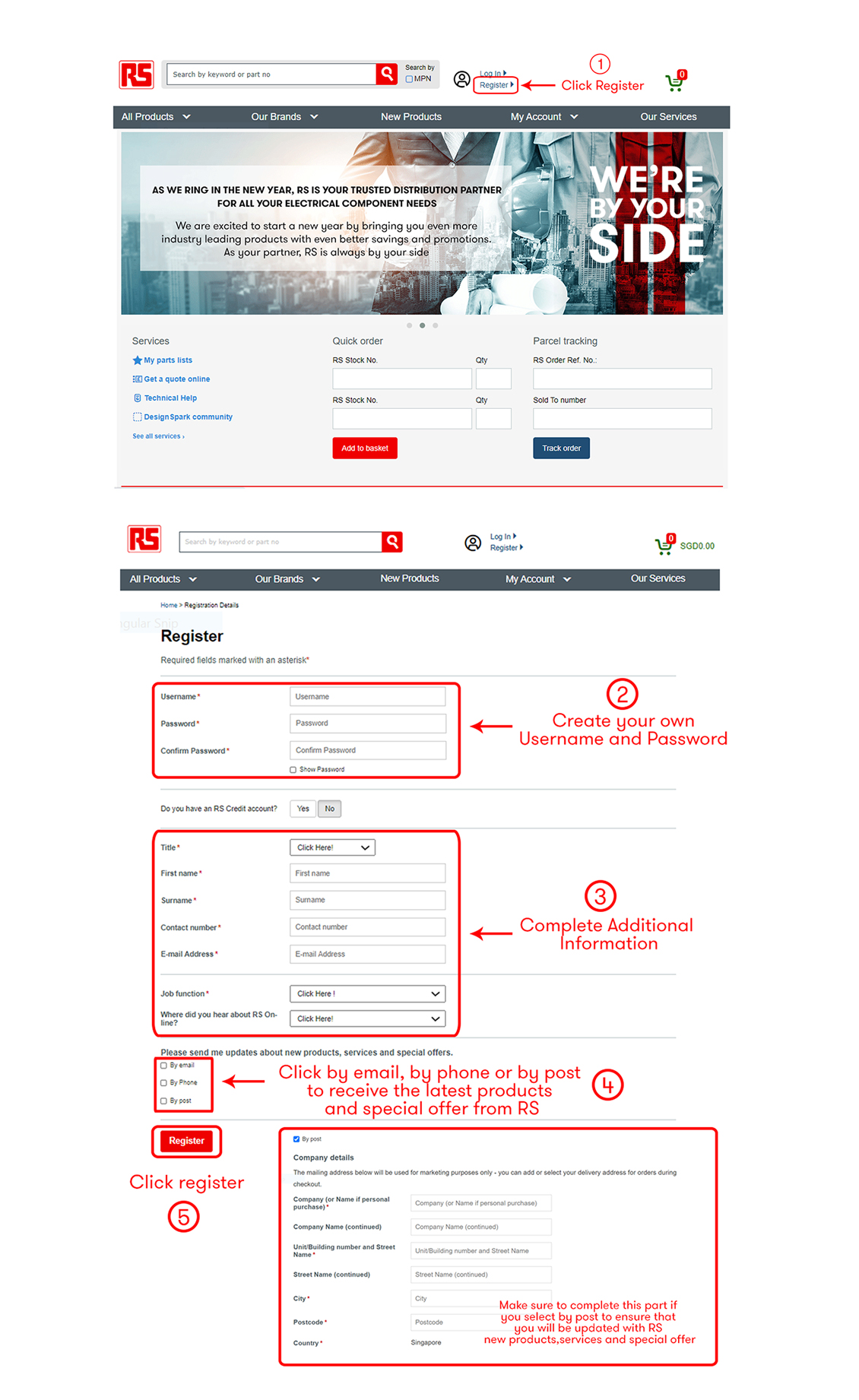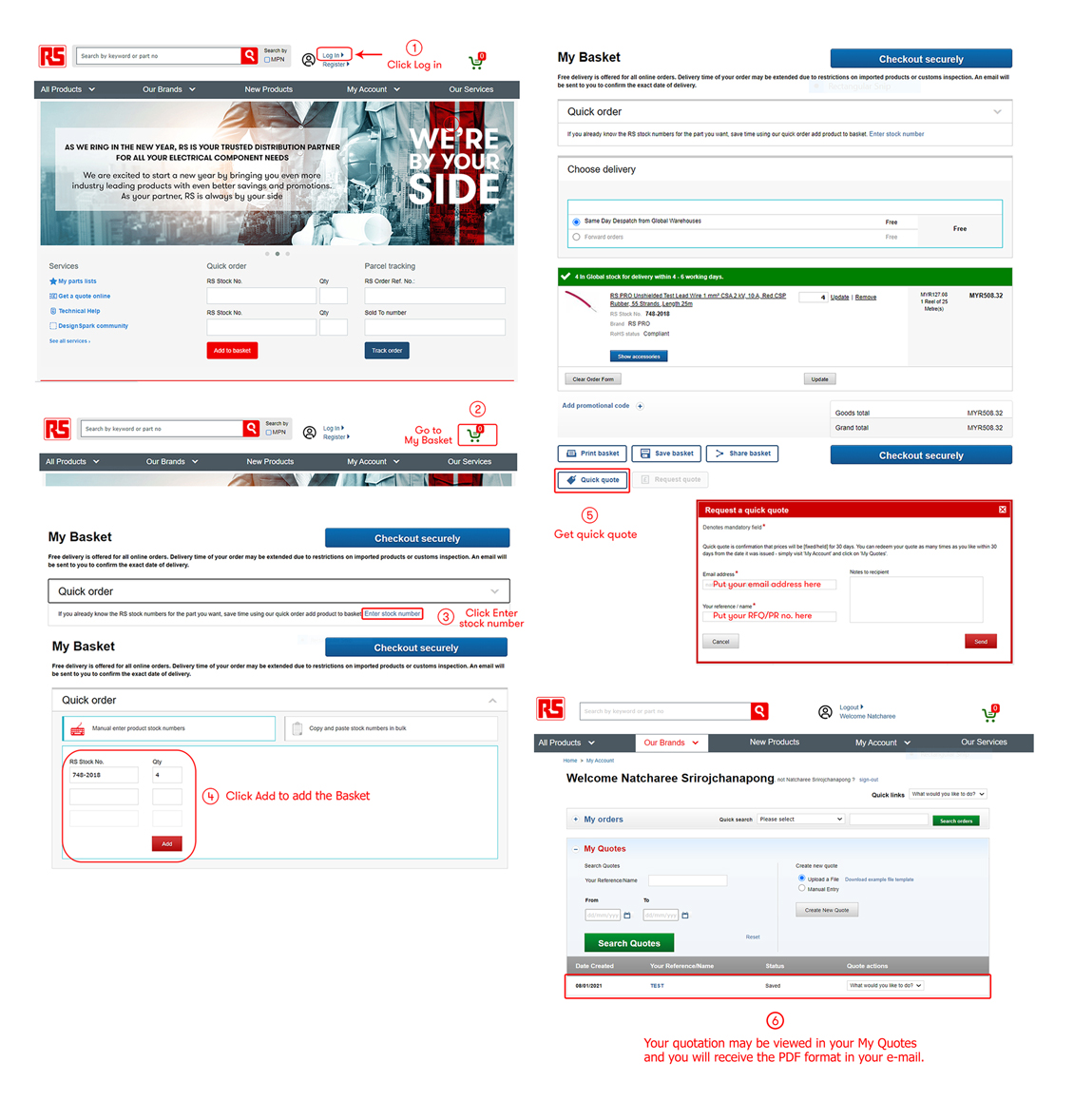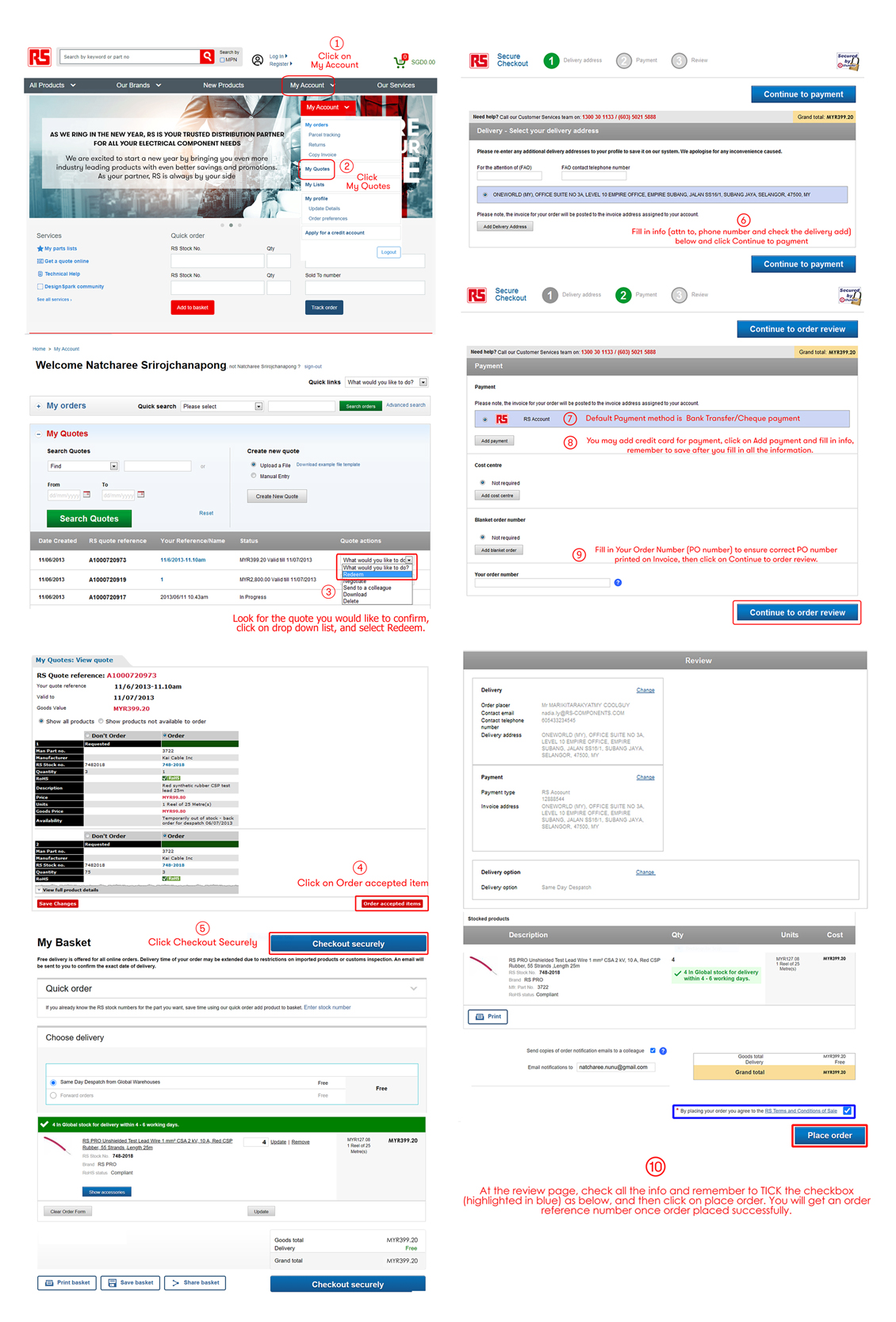 This offer is NOT applicable to Test and Measurement, all Fluke, Raspberry Pi branded products and 3D printers (3D Brands include RepRapPro, Ultimaker, 3D Systems). 3D printer exclusion extends to Scanners, Software and Filaments from RS, Verbatim and 3D Systems.
This promotion is open to Singapore account customers only and excludes employees and their immediate families of RS Components Ltd, its agents and anyone professionally connected with this promotion. RS deals only with the company and not with individual employees.
Prices shown online are inclusive of the specified discounts. No further discounts will be applied.
Customers will not be permitted to participate in this promotion if, by doing so, they may cause RS and / or themselves (their Company) to be in breach of any agreement (including but not limited to any contract of employment) to which they are party or in breach of any law, regulation or rule having the force of law to which RS or the participant may be subject. Any participation must be in compliance with any Contractual Framework, where applicable.
RS reserves the right to change the promotional offers and prices at any time.
RS will refuse to validate and redeem any claim not in accordance with these terms and conditions.
Exclusive only first order. Company reserve the right to cancel or reject the discount value if the order condition is not qualified.
RS accepts no responsibility for products not received by the customer. See RS Conditions of Sale on the RS website.
Website Promoter:RS Components Pte Ltd Robinson Road, PO Box 1582, Singapore 903132