Featured products
DPI 705E Pressure and Temperature Indicators
48 pressure ranges from ±25 mbar to 1,400 bar (±1.69 psi to 20,000 psi)
Total 1 year uncertainty 0.05% full scale over -10°C to +50°C temp range
Remote plug + play pressure and Resistance Temperature Detector sensors
PM 700E and PM 700E-IS
This range of External Remote Pressure Sensors enables further pressure range expansion of the DPI 705E, with pressure ranges from 25 mbar up to 1400 bar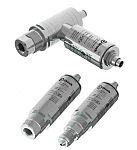 RTD-Probe
This fully compatible accessory is automatically detected when plugged into the DPI705E/E-IS for the purpose of measuring temperature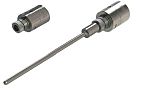 DPI 620 Multi function Calibrator
3 tools in one - calibrator, test meter and HART® communicator
Simple, user-friendly touch screen interface
Multi-function - electrical, frequency, temperature and pressure parameters
5 channels for simultaneous measurement
ATEX and IECEx approval for hazardous zones 1 and 2
Druck DPI 705E Digital Pressure Indicator | RS Components
Druck's new DPI 705E series combines a tough and durable design with accurate and reliable pressure or temperature measurements. Compact and easy to use, the DPI 705E series is designed for single handed operation.
UPS III Series
Portable Loop Calibrators - Essential tools for loop calibration, instrument maintenance and valve control.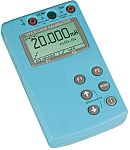 Pressure Hand Pumps
Druck's pneumatic pressure hand pump system is a dual source of vacuum and pressure.