When it comes to maintaining your competitive edge, we're the cutting edge.
Get more on top of your maintenance activities, by becoming less reactive to breakdowns.Take preventative measures to avoid breakdowns occurring, and use predictive actions to ensure you only intervene when you have to. Whether you are already actively preventing and predicting problems, or just starting out, we have pulled together advice, products and services for you to continue making headway.
NEW Product & Brand guide
Learn more about the Prevent and Predict steps you can take to reduce unplanned downtime, with this guide.
View Now >
Find the right approach for you
Choosing the right methods is key to an effective maintenance strategy. Here's some great advice to help you minimise downtime.
Read Story >
IO-Link knows what's going on
The future for smart, easy sensor connectivity and communication which can be used on existing machinery and systems now. Learn more today.
Find out more >
Leading preventative and predictive maintenance brands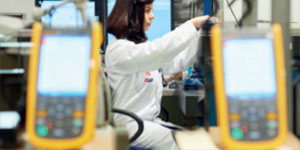 Calibration Service
Whether it's existing equipment or a new purchase, you need to have confidence in the accuracy of your measurements. That's where our calibration service can help.

> New, calibrated, ready-to-use equipment
> Re-calibration service
> ISO9001:2015 Standard or NATA-accredited laboratory
> Fast turnaround and delivery

For more information or to request a quote:

Email: quote.SG@rs-components.com

Tel: +65 6865 3400
An introductory guide to the IIoT
Discover more about the Industrial Internet of Things, including its uses and benefits, in our introductory guide.
View Now >
IIOT understanding the basics
Based on insight from manufacturers and IIoT pioneers we've listed six steps to consider when in pursuit of the connected factory.
View Now >
Back to the future
As IIoT becomes more widespread, the factory of the future is fast becoming a reality. But realising the benefits requires careful planning.
View Now >